Retail Development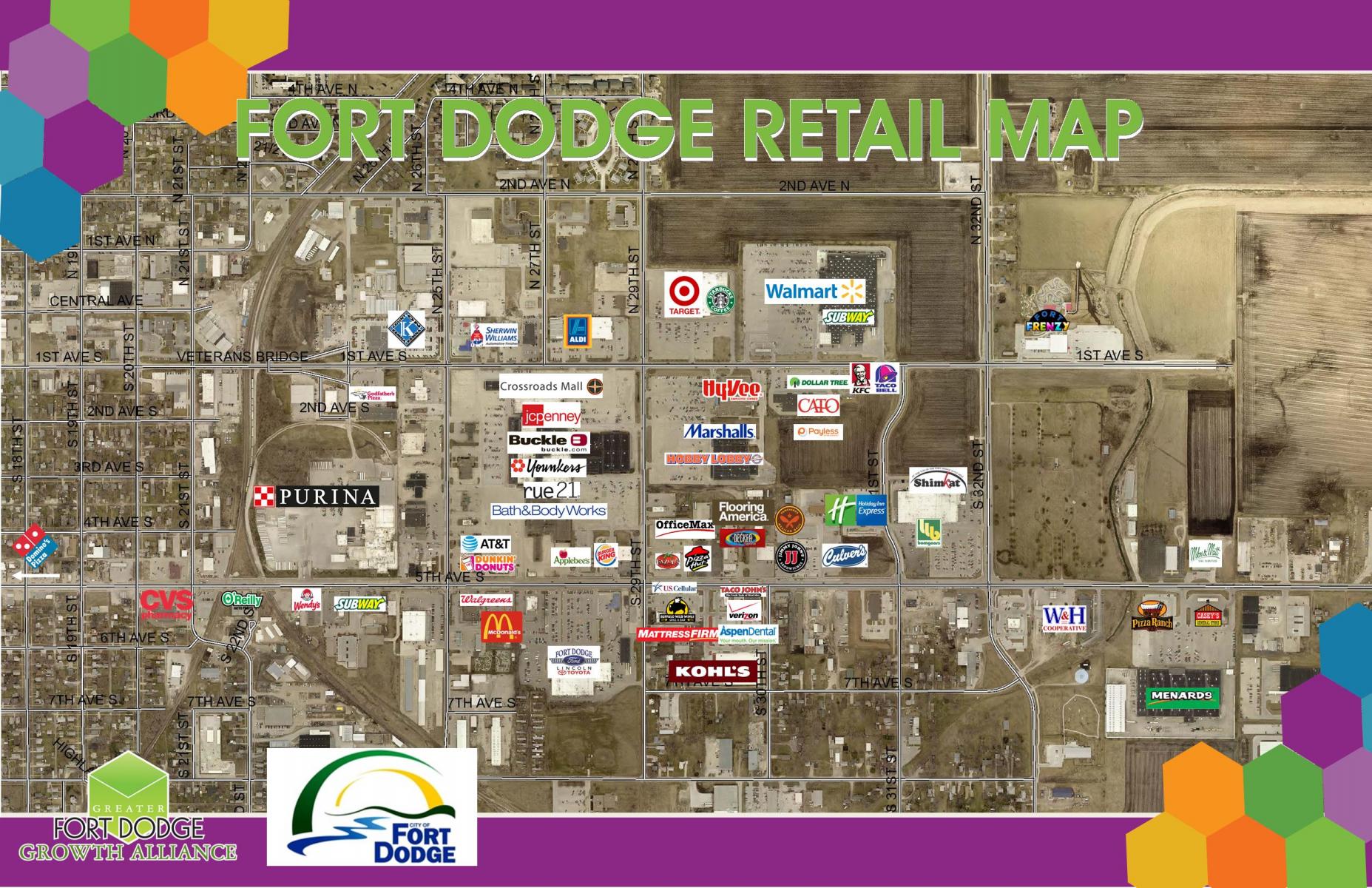 Greater Fort Dodge offers significant opportunities for new and existing retail operations. The City of Fort Dodge sits at the heart of a booming economic area made up of more than nine communities in a 30-mile radius and a market of 125,000 people.
Growth Alliance has identified a number of key opportunities including special incentives and districts targeted for retail development. You can learn more about these programs on the following pages.
Corridor of Commerce
The Corridor of Commerce is located in a high-traffic area near Wal‐Mart, Target, Hy-Vee, Crossroads Mall and Kohl's. Private- and city-owned properties, as well as existing buildings, are available for development and leasing.
Downtown
Downtown Fort Dodge enjoys a thriving retail economy with restaurants, shops, and other amenities. Businesses have joined efforts in the Downtown Self-Supported Municipal Improvement District (SSMID), a special program to divert tax revenue toward downtown improvements. Many sites and buildings are available for new or expanding businesses.
Retail Trade Analysis
Iowa State University conducted an intensive study and analysis of the local retail environment. The report contains useful data for businesses seeking to locate or expand in Fort Dodge and Webster County.