Kemna helps grow hope through giving
CHAD THOMPSON
It's the mission of the Tree of Hope to make the holidays brighter for children in need by providing them with multiple clothing items and a toy.
The Tree of Hope is a Kemna for Kids Foundation, which is a 501(c)3 nonprofit organization.
Each child will receive a coat, gloves/hat, pajamas, shirt/pant set, undergarments, socks, shoes and a toy.
This year about 358 children are signed up.
That number, according to Tanya Elliott, an accounting employee at Kemna, has gone up.
"The need is definitely great," Elliott said Monday. "Unfortunately."
Charlotte Hippen, another accounting employee, said there's about 100 more children on the list this year.
The list of names is acquired through schools, churches, and the general public.
"We had a lot more kids this year," Hippen said. "But not as many donors."
On Monday, sacks of presents from Target filled an office at Kemna.
More Topics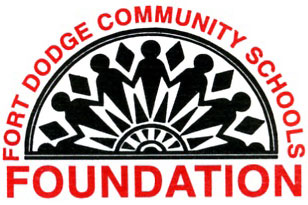 The Fort Dodge Community Schools Foundation will add three new members in 2019; Hope Brown, Dr. Zach Mason and Amy Pingel.
Bill Shea A small group of Fort Dodge representatives spent Thursday in Washington, D.C., making the case for a $7.63 million federal grant to help pay for a new intermodal hub that would be key to redeveloping the Warden Plaza and building a new cultural and recreation center. That hub, basically ...
The Greater Fort Dodge Growth Alliance is working for the betterment of our entire community. By focusing efforts around the economic growth of our region, we are actively taking steps to grow local businesses, recruit new ones, create jobs and enhance the quality of life for our residents. Your membershi...