Schuur named communications specialist at Greater Fort Dodge Growth Alliance
Chad Thompson
Lydia Schuur wants Fort Dodge to be a place her children want to call home when they grow older.
That was part of her reasoning when she ran and won a seat on the City Council last year. It's also the reason she applied for the communications director position at the Greater Fort Dodge Growth Alliance.
"I want my kids to want to live here when they get older," Schuur said. "I want them to look at this place and say there is a reason for me to live here. To have a place like that you actually have to invest in it and do what you can do to make sure that happens."
Monday was her first day as communications specialist at the Growth Alliance.
She spent part of her day scheduling a ribbon cutting, reviewing expectations, and meeting staff.
More Topics
Bill Shea Iowa Central Community College is now the first such school in the state to offer full-time students a flat tuition rate. The new tuition package, approved unanimously Tuesday by the college's Board of Directors, could trim more than $1,000 from the cost of earning an associate degree. As part of th...
CHAD THOMPSON It's the mission of the Tree of Hope to make the holidays brighter for children in need by providing them with multiple clothing items and a toy. The Tree of Hope is a Kemna for Kids Foundation, which is a 501(c)3 nonprofit organization. Each child will receive a coat, gloves/hat, pajamas...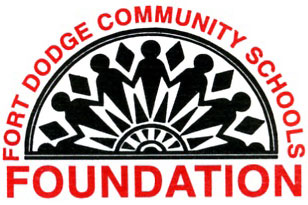 The Fort Dodge Community Schools Foundation will add three new members in 2019; Hope Brown, Dr. Zach Mason and Amy Pingel.