Iowa Central to offer flat rate tuition
Bill Shea
Iowa Central Community College is now the first such school in the state to offer full-time students a flat tuition rate.
The new tuition package, approved unanimously Tuesday by the college's Board of Directors, could trim more than $1,000 from the cost of earning an associate degree.
As part of the plan, students could also check out a Surface Go tablet device that would enable them to access textbooks and other materials electronically.
The flat tuition rate will be in place for the 2019-2020 academic year.
"We feel that the playing field can be leveled by going to the flat rate and Surface Go access," college President Dan Kinney said. "The costs of attending college continue to increase, and the flat rate allows students to take more classes without higher tuition costs. Where technology is involved, we now can meet the needs of our students and assist them to achieve at their highest abilities with increased accessibility."
Iowa Central students now pay tuition based on the number of credit hours they take each semester. That means the more credit hours they take, the more they have to pay.
Under the newly approved plan, students taking 12 to 18 credit hours in a semester would pay the same rate.
For in-state students, that rate will be $2,850 per semester.
Students from the bordering states of Minnesota, Wisconsin, Illinois, Missouri, Nebraska and South Dakota who have a high school grade point average of 3.0 or higher will pay $2,950 per semester.
Students from other states and foreign countries will pay $4,100 per semester.
"Our goal behind this is increasing student success by making college more affordable," said Stacy Mentzer, the college's vice president of instruction.
Kinney said the flat tuition program will hopefully encourage students to take more credit hours. He said research shows that students do better academically when they take more credit hours.
More Topics
Chad Thompson Lydia Schuur wants Fort Dodge to be a place her children want to call home when they grow older. That was part of her reasoning when she ran and won a seat on the City Council last year. It's also the reason she applied for the communications director position a...
CHAD THOMPSON It's the mission of the Tree of Hope to make the holidays brighter for children in need by providing them with multiple clothing items and a toy. The Tree of Hope is a Kemna for Kids Foundation, which is a 501(c)3 nonprofit organization. Each child will receive a coat, gloves/hat, pajamas...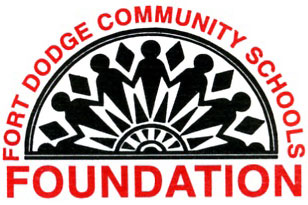 The Fort Dodge Community Schools Foundation will add three new members in 2019; Hope Brown, Dr. Zach Mason and Amy Pingel.