How Greater Fort Dodge Businesses Can Use Manufacturing Day for Workforce Development
Manufacturing Day is recognized annually on the first Friday in October with the intent that events will continue throughout the month. Manufacturing Day helps highlight the reality of modern manufacturing careers by encouraging thousands of companies and educational institutions around the nation to open their doors to students, parents, teachers, and community leaders. It's an excellent time for Greater Fort Dodge area manufacturers to show the community exactly what they do.
"Manufacturing Day and Month is a time to celebrate those who proudly stand behind our goods and services made in America," said Shelly Blunk, Executive Director of Economic, Workforce and Continuing Education at Iowa Central Community College. "Americans continue to create products and unlock new technologies that grow our economy. They create jobs through entrepreneurship, and their competitive spirit revitalizes American manufacturing."
Iowa Central Community College Business and Community
"At Iowa Central Community College, we are working with our local/regional schools to finalize opportunities for students in grades 9th-12th to interact with regional manufacturers through worksite exploratory events," said Megan Kruse, Workbased Learning Coordinator at Iowa Central Community College. These opportunities will allow students to witness firsthand behind-the-scenes manufacturing processes, what many don't get to see."
"Exposing students at an earlier stage in their educational career can open their eyes to opportunities they may want to explore and allows them time to guide their educational pathway to help support that career goal," said Kruse. "These exploratory events ultimately connect students with employers and can lead to deeper connections such as job shadows, internships, and even offers to financially support further education."
Through Iowa Central Career Connections, an Intermediary network which prepares students to successfully transition into the workforce by connecting them to local businesses to explore various fulfilling career options through work-based learning.
"Iowa Central Community College also works with many employers in the region to help supply a pipeline of skilled workers or upskill existing employees," said Blunk. "To accomplish this, employers can participate in one of our career fairs, which are open not only to our students but also to the public. In many of our classes, we have employers provide guest speakers to help students connect classroom learning to practical applications. Many of our programs also get students out of the classroom to visit employers on-site."
'Iowa Central also works with employers, including manufacturers, to provide customized contract training for their existing employees," said Blunk. "This is often done on-site and offers our instructors and trainers the opportunity to assist in upskilling individuals who are already in the workforce."
Why Your Company Should Host a Manufacturing Day/Month Event
When a company organizes a Manufacturing Day event, they are taking a novel approach to workforce development. As manufacturers seek to fill four million high-skill, high-tech, and high-paying jobs over the next decade, Manufacturing Day empowers manufacturers to address the challenges of finding qualified workers while helping their communities and future generations thrive.
"Manufacturing Day/Month is important to our local manufacturers because it allows us to focus and highlight what they are doing and instill a sense of pride in the fact that those products are produced here locally," said Blunk. "When you dig in and discover the products that are produced within the region, it is truly fascinating.
The Greater Fort Dodge region in Iowa is home to global manufacturing companies providing well-paying jobs and producing goods using the latest technologies. Fort Dodge has the advantage of an eager workforce and an excellent location for logistics and distribution. The city is located just an hour and a half north of Des Moines, three and a half hours south of Minneapolis/St. Paul, and six hours west of Chicago. Fort Dodge Regional Airport (FOD) conveniently serves Greater Fort Dodge with daily flights to Chicago. Overall, Fort Dodge is considered a regional hub for retail and industry, and local leadership works to ensure it keeps growing.
"Manufacturers play a critical role in our economic system, and by exposing students, we are also working to increase the appreciation for the products that are produced in these facilities that we may drive by daily, as well as the supply chain and the value they give back to the community," said Blunk.
How to Host a Manufacturing Day Event in October
The goal should be to establish a connection with your guests to communicate the importance of what you do. A little forethought and planning go a long way. The Manufacturing Institute has a toolkit to help with planning tours, sending invitations, and developing promotions. You can also reach out to Iowa Central Career Connections for guidance.
Decide on Your Audience
Do you want to focus on middle or high school students to introduce them to career opportunities or reach out to local officials to show them your successes and needs? Of course, you can do both! And don't forget about the media. You just need to keep your audience in mind when planning your event. The Greater Fort Dodge Growth Alliance can help you connect with your desired audience. It's important to send out invitations as soon as possible.
Choose Your Event
Plant tours form the backbone of Manufacturing Day. By opening your doors to the community and showcasing operations, you can generate enthusiasm for your company and the manufacturing industry, as well as show ways for future involvement from your visitors. Job shadowing for students is also an option.
Virtual tours and webinars are other solid options since the world has become acclimated to the structure of online events over the past couple of years. The Manufacturing Institute can mail you a physical toolkit to help with your presentation.
Another option is participating in an off-site expo, job fair, or classroom presentation. The Greater Fort Dodge Growth Alliance can help connect you with partners. Contact Iowa Central Business and Community for scheduled job fairs.
Plan Your Presentation
Don't assume your visitors know anything about manufacturing. You have to start by creating a company story that anyone can understand free of industry jargon. Of course, you can't let visitors near the machinery, but you could create a display illustrating what a product looks like in various stages of completion and offer a hands-on experience where they could hold something they've seen made.
If your audience is students, cater to them! Students are the workforce of the future. Use your event as an opportunity to provide information about the variety of careers your company offers and, importantly, the types of training and completed educational coursework you seek when hiring. If there are specific kinds of training or skills that you need and find it hard to hire for, let them know.
Put Out the Welcome Mat
When your event is planned, and your invitations are sent, start the work to put your best foot forward. First impressions count. If you are hosting a plant tour, what does your facility look like from the parking lot? Consider putting up a welcome sign. Remember, the goal is to prove that manufacturing facilities are great places to work. Make sure there is no clutter, everything is in its place, floors are swept clean, and a path through the shop is easy to follow.
If you are participating in an expo or job fair, make sure your representatives have name tags and are ready to engage with the public. Consider promotional items to give away.
Remember, every interaction can lead to a future partnership, customer, or employee. Contact the Greater Fort Dodge Growth Alliance at 515-955-550 or info@greaterfortdodge.com for assistance in planning your event. We are dedicated to building a more robust economy and a stronger community in the thriving Greater Fort Dodge area by building opportunities for existing businesses while recruiting new entrepreneurs to our regional economy through advocacy, networking, promotions, and leveraging available resources on a local, state, and national level.
Follow the Growth Alliance on Facebook, Twitter, LinkedIn, and YouTube!
Follow Iowa Central Business and Community on Facebook and Instagram.
More Topics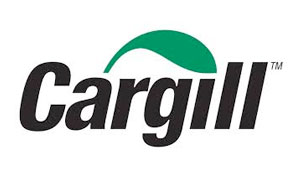 A new corn syrup refinery at the Cargill plant in Webster County will begin shipping products to customers around the globe in mid-2024, the company announced Thursday. Read more.
KELBY WINGERT Reporter kwingert@messengernews.net   In an effort to support the needs of local child care centers, Linking Families and Communities is donating more than three dozen laptop computers to 12 child care centers across Calhoun, Pocahontas and Webster counties. "Linking Families and Communities feels...
A 100-megawatt solar farm capable of powering 19,000 Iowa homes started operating last month in Webster County. The Holliday Creek Solar Farm, located between Fort Dodge and Vincent, is a project of MidAmerican Energy Co. and was constructed by Blattner Energy and EDF Renewables. Construction on the 700-acre, $200...