Peoples Credit Union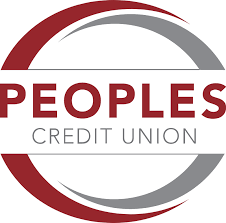 What is the name of your business? Peoples Credit Union
Where it is located? Home office is in Webster City, with branches in Fort Dodge and Lehigh
When was it founded?
We first established roots in Webster City on May 25, 1962 operating out of the home of Don and Colleen Follett and serving only the employees of Franklin Manufacturing Company and Arrow Acme Corporation. 23 years later, we joined forces with Hamilton County Public Employee Credit Union and changed the name to Peoples Credit Union. Today we are proud to say we are still locally owned with 3 branch locations, serving 11 counties and nearly 8,000-member owners.
More Topics
CHAD THOMPSON City Editor When customers would ask Chris Staley and Tim Mapel at Optic Ink about custom vinyl signs or vehicle wraps, they would direct them to Creative Signs and Graphics, owned by Maddie Lind. And when Maddie Lind, of Fort Dodge, was asked about custom T-shirts, she would direct them t...
CHAD THOMPSON City Editor In an effort to make sure every student who needed a mask got one, CJ Bio America delivered thousands of them to area schools just as the school year was getting underway. The company delivered about 7,000 masks total. Those masks were delivered by Andy Sheffield, CJ human resource...
What is the name of your business? Grell Commercial Roofing, LLC Where it is located? 2125 Lainson Ave., Suite 1 When was it founded? Roughly around 1983 Who are the key leaders? Read more.