LIFESERVE BLOOD CENTER SEEKING RECOVERED COVID-19 INDIVIDUALS FOR CONVALESCENT PLASMA DONATION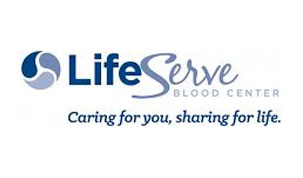 ---
DES MOINES, Iowa (April 20, 2020) – LifeServe Blood Center, the only community-based blood center in our area and only provider of blood products to more than 120 hospitals throughout Iowa, Nebraska, and South Dakota is actively working with the FDA and area hospitals to collect convalescent plasma from healthy, recovered COVD-19 patients.
Convalescent plasma is beginning to be used as an investigative treatment for COVID-19 patients. People who have fully recovered from COVID-19 have antibodies in their plasma that attack the virus. Convalescent plasma is being trialed now, even before final scientific trials have been completed, to determine its effectiveness. The initial trials are promising but the need for qualified donors is critical to determine the on-going effectiveness.
To meet patient demand, LifeServe Blood Center is actively searching for qualified individuals who can donate this treatment option:
Individuals who received a positive laboratory confirmation of COVID-19, successfully recovered from the virus (28 days free of any symptoms), and have a physician referral document.
Individuals who have received a physician diagnosis of COVID-19 but did not have a positive laboratory test, and have been free of any symptoms for 28 days. These individuals may be eligible for antibody testing.
Individuals who meet this criteria must still be pre-screened to determine their donation eligibility. Prospective donors must also meet regular blood donation eligibility criteria. Pre-screening information must be completed at www.lifeservebloodcenter.org. Only approved, scheduled donors will be accepted. Walk-in donations will not be accepted.
Donations of red blood centers and platelets continue to be in need as concerns about the health of the donor base becomes questionable as the pandemic peaks continue to rise. While elective surgeries are not occurring during the pandemic, cancer treatment, accident, and trauma situations continue to require lifesaving blood donations. As LifeServe is following social distancing protocols, scheduled donation appointments are required. Donors who walk-in without an appointment will not be able to give blood. LifeServe is asking donors to schedule appointments in the months ahead to ensure a ready and stable blood supply during and after the pandemic. Appointments can be scheduled by visiting www.lifeservebloodcenter.org
LifeServe Blood Center is a non-profit, community-based blood center that has served the needs of local hospitals and patients in our regions since 1963. As one of the 15 largest blood centers in the country, LifeServe Blood Center is the SOLE provider of blood and blood products to more than 120 hospitals located across Iowa, Nebraska, and South Dakota. LifeServe is committed to saving lives by providing premier service to volunteer blood donors and access to a safe, quality blood supply for hospitals and patients. Your donation with LifeServe will help save your neighbor, a friend, family member or a stranger on the street. YOU make a difference in YOUR community. For more information about blood donation or to schedule an appointment to donate blood, call 800.287.4903 or visit www.lifeservebloodcenter.org.
---
Contact:
Danielle West
Director of Public Relations & Marketing
C: 515.770.1609
P: 515.309.4968
danielle.west@lifeservebloodcenter.org