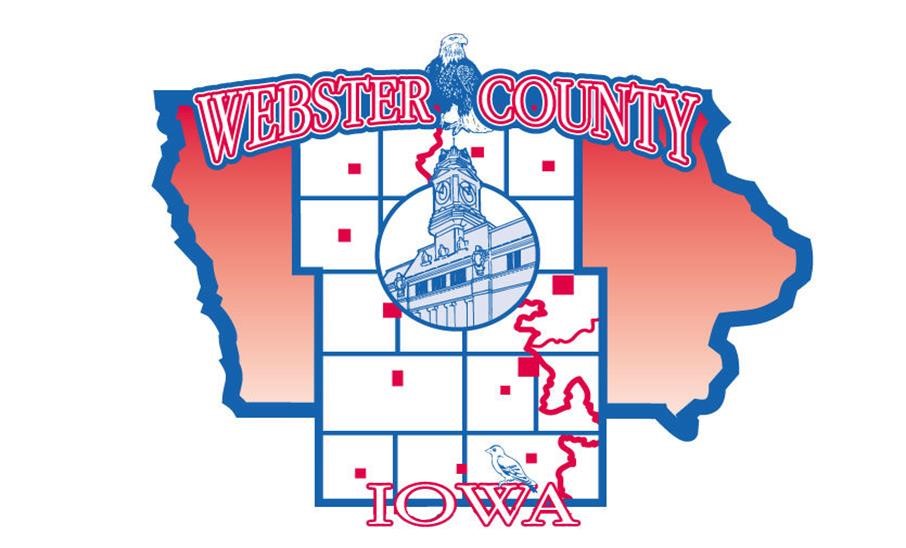 Full-Time
Deputy Sheriff
at
Webster County Sheriff Department
Posted Date:
February 12, 2021
Industry:
Law Enforcement
Compensation:
23.61 - 32.19
We are currently testing for the position of Deputy Sheriff. The starting salary for this position is $49,108 for non-certified officers and $51,786 - $62,500 for certified officers based upon qualifications and experience. In order to be considered for this position, your completed online application must be submitted no later than 4:30 p.m. on Friday, March 5, 2021. The Webster County Civil Service Commission will administer a National Police Selection Test and physical agility test on Saturday, March 13, 2021. The physical agility test will begin promptly at 10:00 a.m. on Saturday, March 13, 2021, at the Iowa Central Community College REC Center - Fort Dodge, Iowa. This is followed by a written examination which will begin promptly at 1:00 p.m. in the basement conference room of the Webster County Law Enforcement Center, at 702 1st Ave S, Fort Dodge, Iowa. You will receive a packet of information concerning the testing, including a copy of the physical agility standards and a map indicating the two testing locations. All persons having previously made application for the Civil Service Examination must reapply at this time. An individual doesn't have to take the physical agility test if they are certified and currently employed by a law enforcement agency. The Commission will accept any passing POST (written) tests that were taken after March 13, 2020. Webster County is an Equal Opportunity Employer.
Responsibilities
ob Summary To perform law enforcement and crime prevention duties for the patrol section. Reports to a lieutenant and/or a sergeant. Duties and Responsibilities Assignments may vary from position to position, however the following are typical duties: Operates a patrol vehicle and patrols a designated area of the county to preserve the peace, to prevent criminal violations, and to enforce laws and ordinances. Investigates crimes and questions witnesses; arrests or assists in the arrests of suspects, with or without warrant; obtains and preserves evidence. Receives, responds, and resolves or processes complaints such as domestic abuse; serves legal papers such as summons, writs or attachment, executions, restitution, court orders, official notices, and subpoenas; applies for, executes and processes return of service seach warrants; delivers death and emergency messages. Investigates crashes and administers first aid to victims; provides ambulance, fire department and wrecker personnel with traffic direction as needed; assists medical examiner in conducting investigations; requests emergency evacuation and assistance in disasters; provides emergency transportation of medical supplies to elderly and disabled. Transports corrections residents such as to/from state institutions and to/from court and hospitals when needed; transports mental patients to/from state institutions, committal centers and court; picks up prisoners extradited from other states. Conducts routine bar checks; checks business doors for security during closed hours; provides residential security checks for citizens on vacation or other absences from their homes; provides security at railroad derailment sites; assists other agencies in providing protection for visiting dignitaries; responds to alarms such as at banks, businesses, and residences. Checks vehicles parked along open roads and determines if they are stolen, and requests a tow if they are a traffic hazard; assists disabled and/or stranded motorists obtain help. Provides security in contract towns and assists in the different community events and functions; escorts special events such as bicyclists and runners that pass through the county; provides traffic control for funeral procession; acts in a a ceremonial role at events such as parades. Attends local, state and federal job related training sessions; implements techniques designed to prevent crime. Delivers job related presentations at public speaking engagements for groups such as schools, clubs and service organizations. Assists other Iowa enforcement agencies conduct investigations; conducts special investigations at the request of the county attorney. Responds and processes animal control complaints in emergency situations. Provides courtroom security; testifies in criminal and civil court when called upon. Prepares written reports on work related issues such as complaints, investigations and arrests. Provides back up assistance such as perfoming the duties of a corrections officer as needed. May be assigned to the Emergency Response Team tactical unit and respond to situations such as high risk warrants and arrests, barricaded subjects, and hostage negotiations.
Qualifications
An Applicant, to be eligible for appointment, must: 1) Be not less than eighteen (18) years of age. 2) Have uncorrected vision of not less than 20/100 in each eye, corrected to 20/20 in each eye and normal color vision. 3) Have normal hearing in each ear. 4) Be a citizen of the United States, and a resident of Webster County in the State of Iowa, or intend to become one upon employment. 5) Have the ability to read and write the English language. 6) Have a current, active / valid Iowa Driver's License. 7) Be free from physical, emotional or mental conditions, which might adversely affect the performance of duties, as determined by a physician's examination. 8) Have good moral character as determined by a thorough background investigation and have never been convicted of a Felony or crime involving moral turpitude. 9) Not, by reason of conscience or belief, be opposed to the use of force when appropriate or necessary to fulfill required duties. 10) Not be addicted to drugs or alcohol. 11) Successfully pass the physical agility test as prescribed by the Iowa Law Enforcement Academy. 12) Successfully pass the National Police Selection Test. Deputy Sheriffs are subject to Civil Service and therefore must pass the prescribed test as given under the direction of the Webster County Civil Service Commission. You will also participate in an oral interview held by the hiring authority or his/her representative to determine such things as appearance, background and ability to communicate. Webster County is an EOE. Skills and Abilities Good interpersonal skills. Ability to effectively deal with the public (both on the telephone and in person) in a pleasant, clear voice. Neat appearance. Ability to use personal computer, calculator, fax machine and other office equipment. Educational Development / Licensure Ability to read, write, and perform basic mathematical calculations which would normally be acquired through secondary education, or through equivalent experience, equivalent to high school graduation. Must possess a valid Iowa Driver's License. Physical, Mental and Visual Effort Good physical condition is required. Much of the time the employee exerts ordinary physical effort such as walking, standing and sitting. Uses occasional force at the scene of events such as making arrests, uses and cares for firearms, vehicles and other law enforcement related equipment. Working Conditions Must be able to withstand exposure to a number of disagreeable elements such as cold, ice, snow, heat, wet, traffic crashes, homicides, suicides. Ongoing exposure to permanent disability or death from law enforcement duties. Stress in dealing with hostile people. May require out of state travel.
Webster County Sheriff Department
702 1st Ave S

Fort Dodge
, IA
50501

US